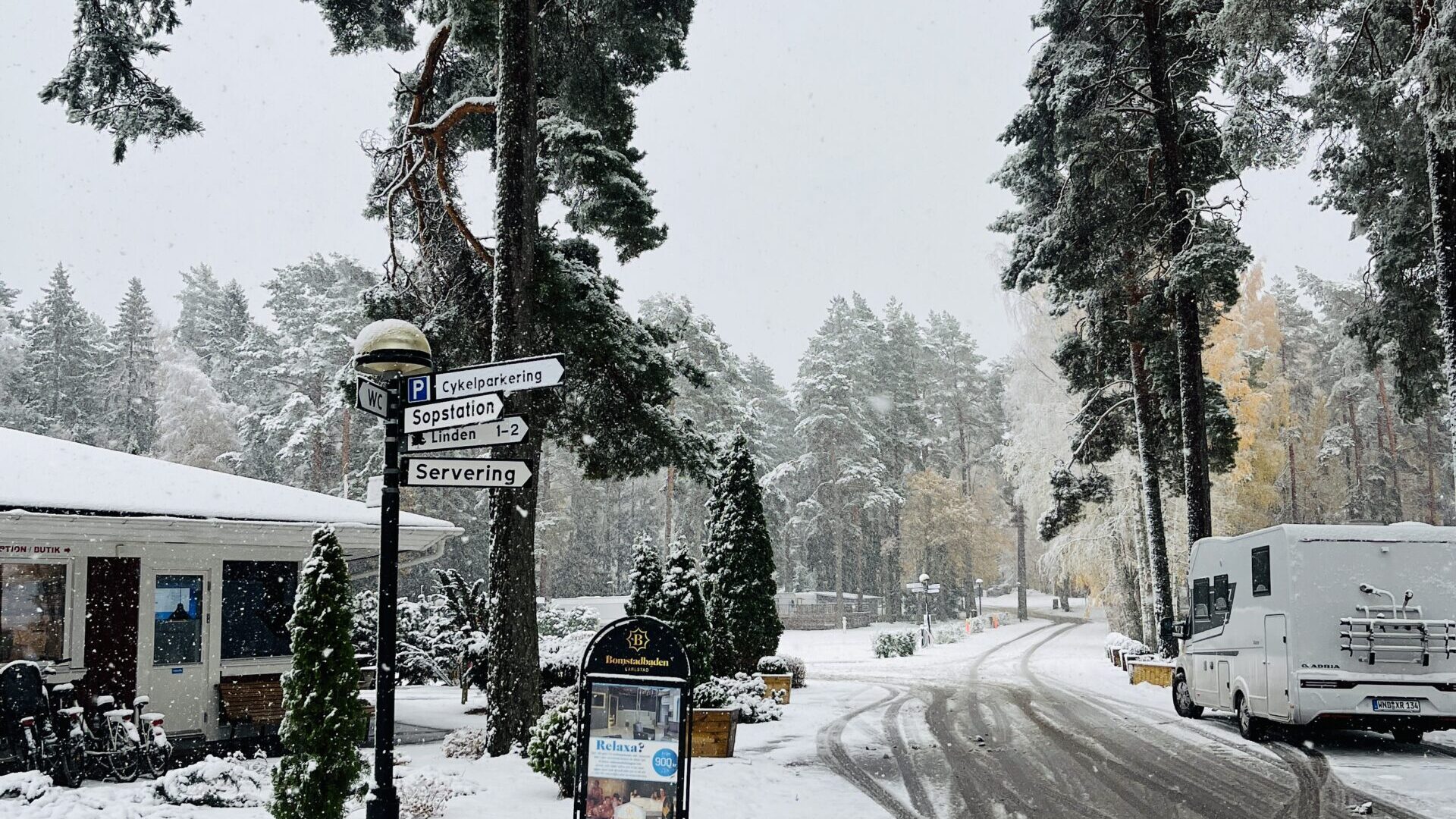 At Karlstad Swecamp Bomstadbaden, we have a variety of camping pitches for seasonal guests.
Our camping is always included:
Enjoy our beautiful surroundings for a whole season
Call or email us for more information or if you are interested in a place on our seasonal campsite.

If you are interested in a season ticket for next season, you are welcome to join our interest list. Please send an email with your name, phone number, email address and size of the cart to info@bomstadbaden.se.

An alternative might be monthly location?
At our campsite it is included free of charge:
Free rebooking – at least 2 weeks before arrival
Free wi-fi
Free shower
Site-specific reservation when booking online
The price for a seasonal pitch is in the range of 17 900 – 23 900 SEK excluding electricity for a summer season 2023 (30/4 – 30/9).

ATTENTION! Can only be booked by email info@bomstadbaden.se or phone +4654535068.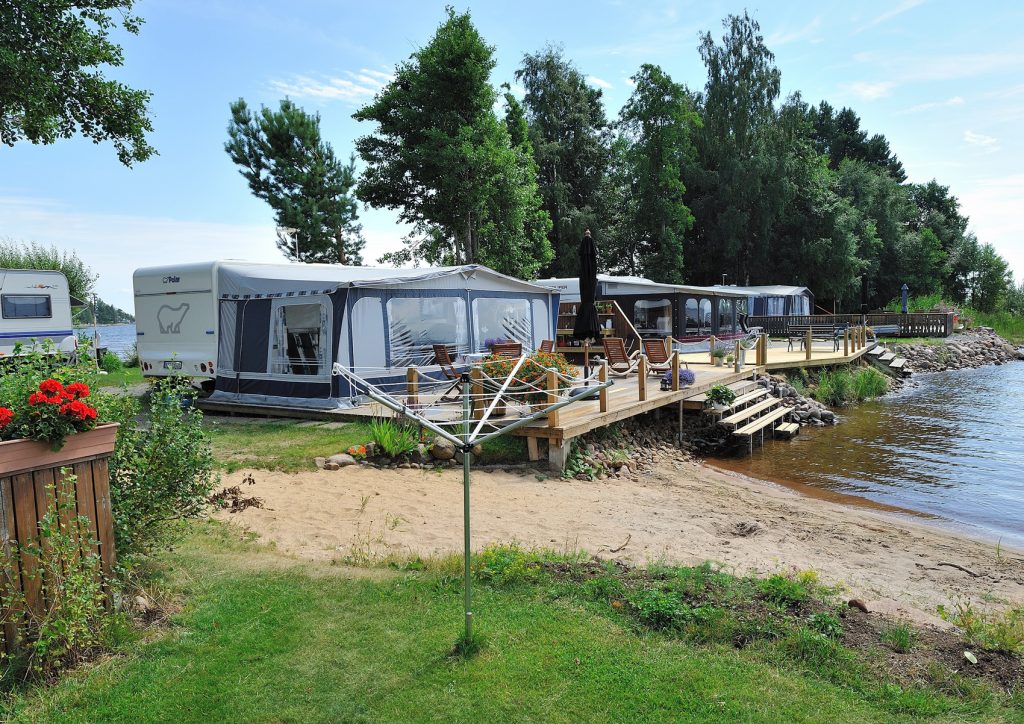 Information on construction of seasonal plots
All seasonal guests must receive regular information regarding ongoing cases at Karlstad Municipality regarding construction on Bomstadbaden seasonal plots. If not, please contact us.
In the meantime, until we have received a response, we advise against any new construction, including balconies, shelters, etc.
If you have any questions or concerns, please do not hesitate to contact us.
With kind regards, Bomstadbaden AB
Seasonal camping – Rental rules
Here you will find the rental rules and regulations that apply to our seasonal campsite.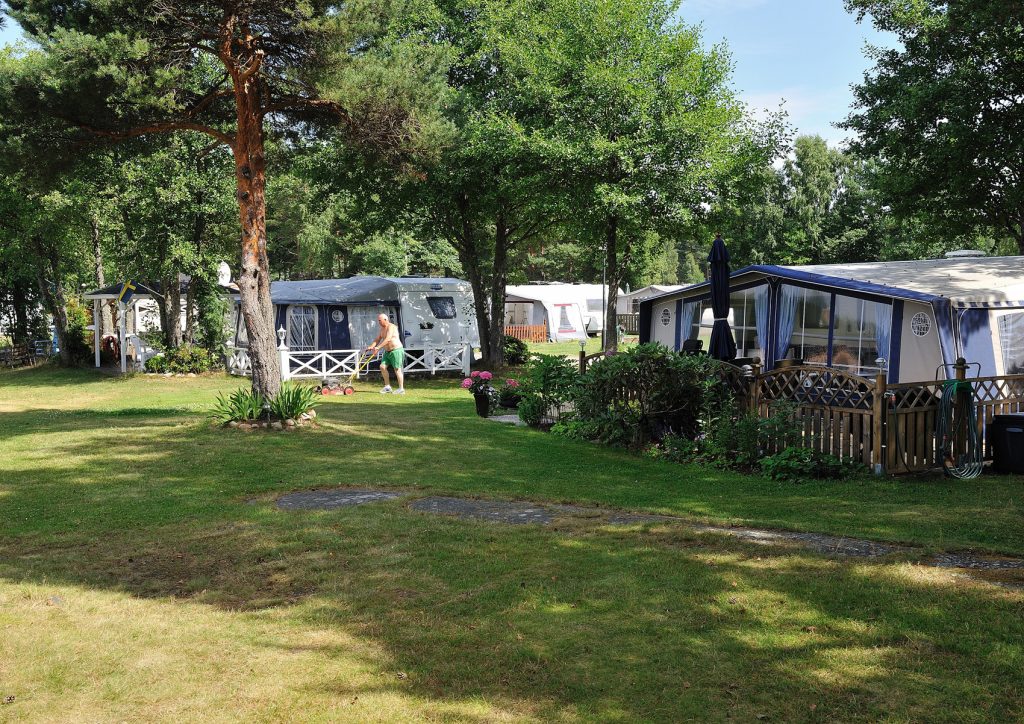 Area map
You can always contact us and tell us what you are looking for in a stay with us. A tent site on the beach, a cabin with a terrace in the evening sun, a seasonal site, a site close to friends or whatever. We help you find the right one.
You can click on the map above to download a printable PDF.
Check-in and check-out for camping
Check-in at 13:00
Check-out at 12 noon
Check-out at 12 noon
Faq
During your stay at the campsite, the attached regulations apply.
Failure to comply with the regulations governing the site, or any other breach of the contract, may result in the termination of the contract with immediate effect. If the contract is terminated, the amount due is calculated on the basis of the current daily rate applied during the time you have had access to the site and a deduction for estimated damage. Any difference will be refunded.
Are you open for business?
You can buy for 24 hours if there are more than 7 days left until arrival.
Is cleaning included in the price?
The cottage/campsite must be cleaned before departure. The price does not include cleaning, but you can buy our cleaning service, it costs 590:- for Linden, Eken, Aspen, Granen & Skogsgläntan 1, 790:- for Tallen and Villavagn and Skogsgläntan 2 and 990:- for Strandstugorna (excluding garbage and dishes).
What happens if I want to change or cancel?
There are slightly different rules depending on how you have booked your accommodation. You can read more about our change and cancellation policy here.
When does my booking become binding?
The booking becomes binding when you receive a confirmation of your booking from us. It can be done in different ways, in writing, by email or through an online booking system.
"
This is the best campsite that we have been to, clean and nice super nice staff, very lush and nice, the campsite is wrapped in a very nice and very old pine forest.
From Google.com
Björn Pettersson
"
Nice campsite. Perfect to come to after the high season.
From Google.com
Håkan Lundh
"
Really good arrangement with cabins etc this time of year in March. Quiet during the day and evenings/nights. A bit remote so no traffic noise or such The relaxation was a big plus! Highly recommend
"
The environment, fresh and well-organized, wonderful treatment of the staff!!!

Seasonal camping
Take the chance and enjoy a real seasonal campsite next to the Värmland Riviera. We have long boasted about our fantastic sandy beach, which we call Sweden's best, but we also have incredible nature and beautiful nature trails to enjoy when you feel like getting away from the beach. When you seasonally camp with us, you get the best of both worlds, a campsite with a family and good feeling, while it is a top quality sandy beach.
Not just a sandy beach
Not only do we have an incredibly beautiful sandy beach, we also have other great activities for seasonal campers. We have a great padel court, disco golf, adventure golf, and really something for everyone when the sandy beach is done. Here you can enjoy a real vacation for a long time. Absolutely perfect!