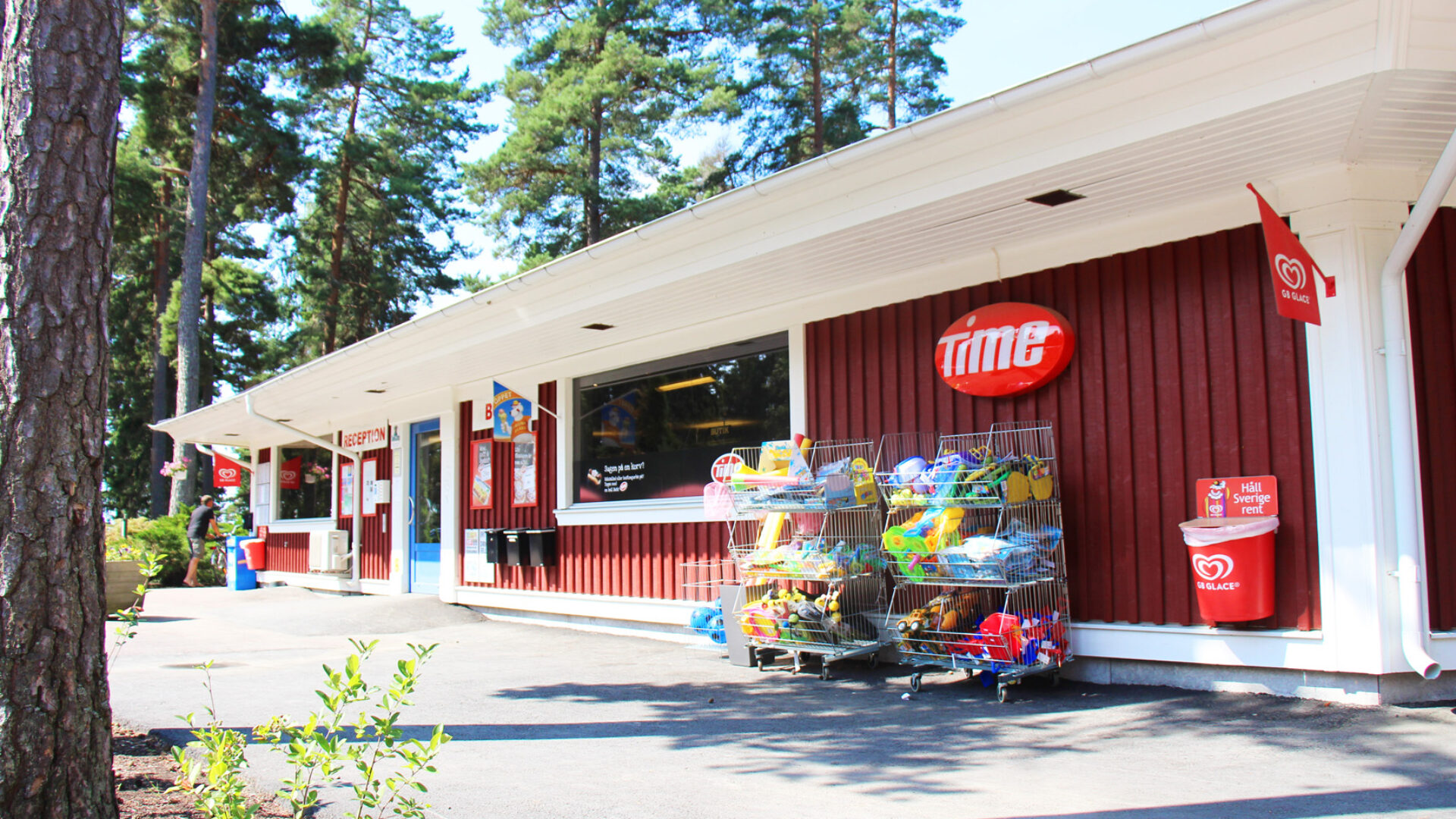 At Bomstadbaden we have 5 service buildings scattered around the campsite, a relaxation area, reception and a shop.
We have many fine service buildings
We have 5 different service buildings with modern kitchens, many dining areas, family showers and even a relaxation area in one of the buildings that can be rented through the reception. Two of the service buildings are centrally located on the campsite with first-class service.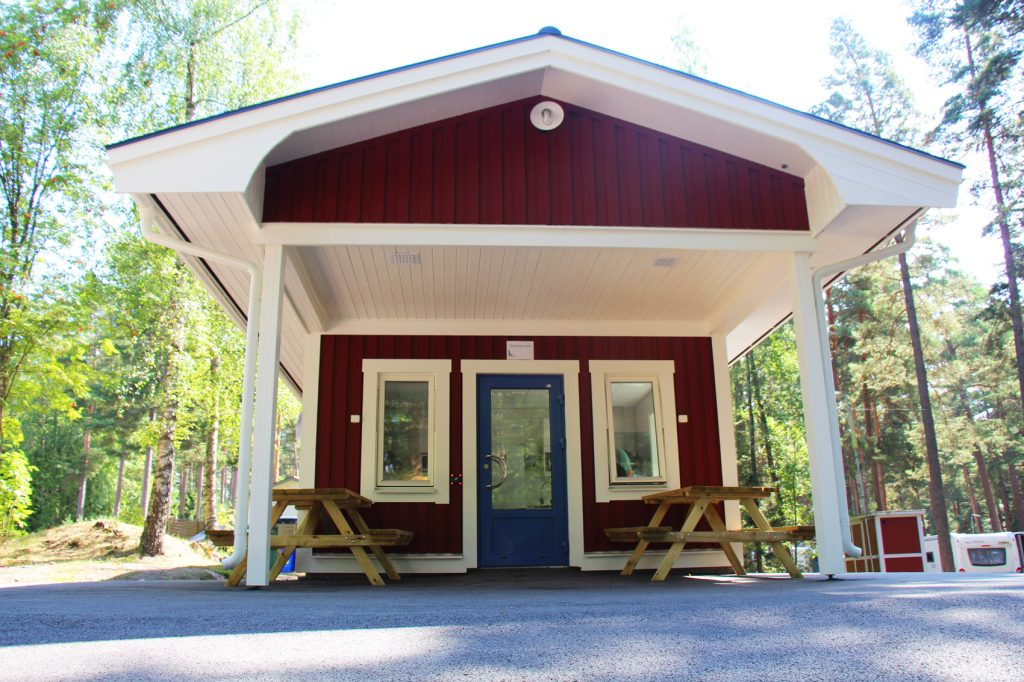 In 2014, two new service buildings, Axel and Gunnar's House, were built at either end of the campsite with modern kitchens and plenty of dining space.
In Pelle and Birger's house there is access to washing machines, which you fill in your key card to use. Washing costs 40 kr and drying costs 20 kr.

At Birger's house it is possible to empty and refill water for your camper/caravan.

Adjacent to the reception, since 2007, there is David's house with family showers, a common room with TV and a large kitchen with many places to eat. In this building there is also a relaxation area with hot tub, sauna and TV that can be rented by contacting the reception.
In the reception building you will find our shop. Here you can enjoy coffee and light meals such as freshly baked bread, coffee, ice cream, grilled sausages or panini.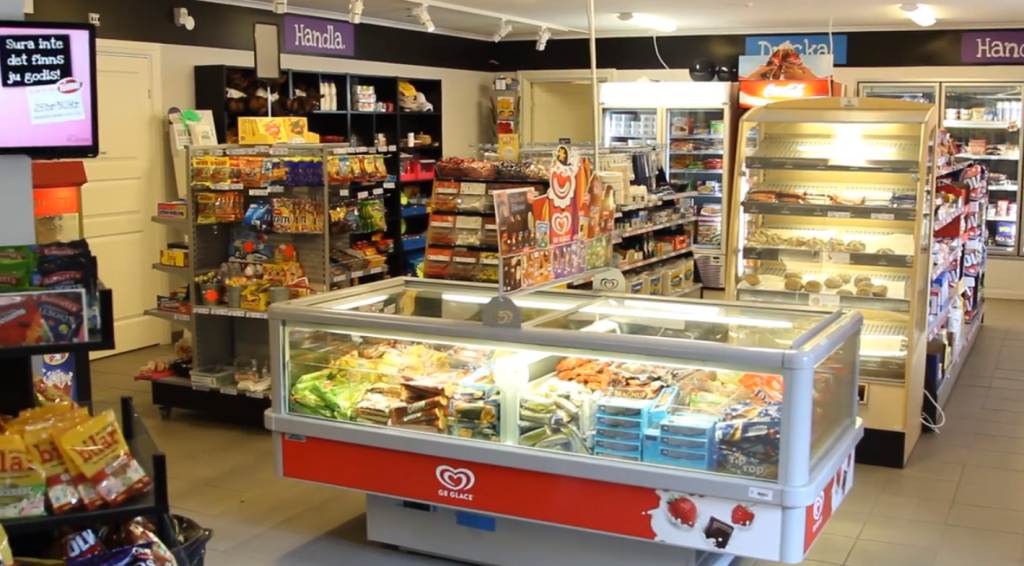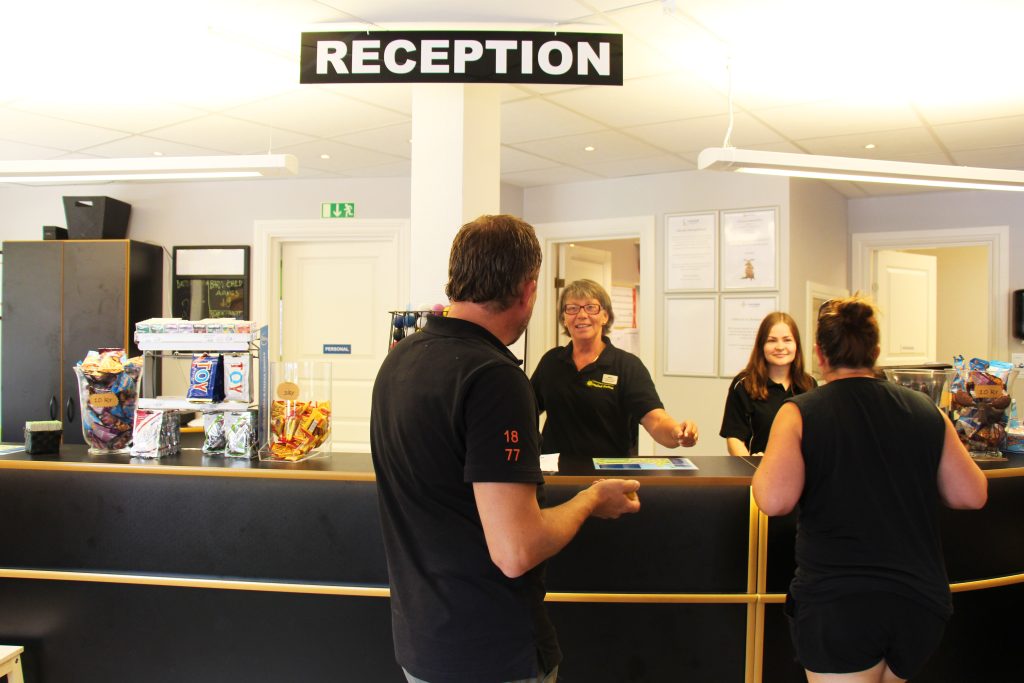 This is the place to go for all matters relating to the campsite and for the purchase of food and camping supplies, newspapers (only during the summer season), souvenirs and tobacco. We also have freshly baked bread and coffee. Through the reception you can also book our relaxation area and conference, rent bikes and miniature golf and much more! We are open for service and telephone as follows:
Some adjustments may be made, but the person on duty can always be reached by phone: 054-535068.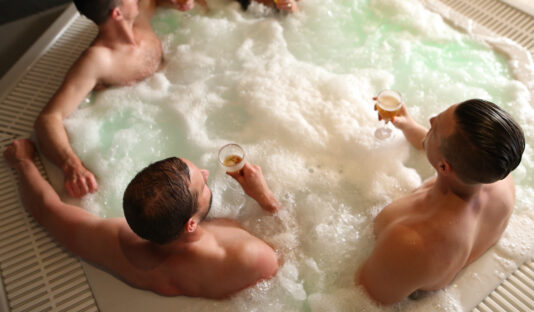 Popular
RELAX
When the winter chill penetrates the walls and ceilings, there's nothing better than soaking in a jacuzzi. Our relaxation center in Karlstad is open all seasons.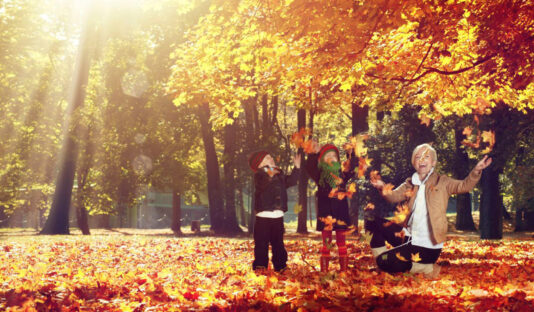 LOVELY FALL
Our site is surrounded by a beautiful pine forest, which is ideal for cozy walks in the autumn sun. You can also easily go on…
JULMYS PÅ BOMSTADBADEN
Lördagen den 2a December är ni varmt välkomna ut till oss på Bomstadbaden Camping för massa härliga julaktiviteter 🎄🎅🏽 Loppis, godisregn, lotteri, tomtebrevsverkstad, tipspromenad, träffa tomten, fika, dans kring granen, korvgrillning mm… Ja vad mer kan man önska sig en dag i December 🎅🏽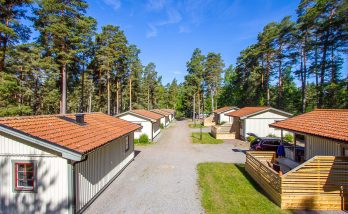 COTTAGES
We offer a range of different types of cottages. They range from small red-washed cottages to larger 54-square-meter cottages with private balconies. You live as comfortably as in your own summer house.
From SEK 595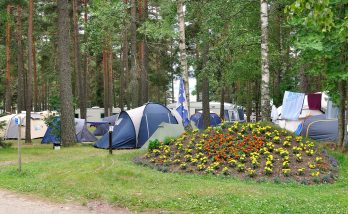 TENT
We have both bookable camping pitches for tents but also a specific tent area where you can come as a drop-in guest.
From SEK 195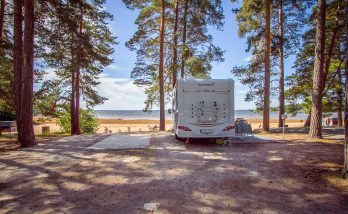 MOBILE HOME
Why not choose one of our popular campervan sites with fantastic views of Lake Vänern. Or if you prefer more privacy and peace and quiet, we have areas for that too.
From SEK 285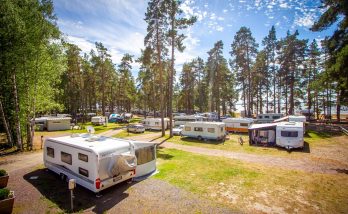 CARAVAN
Choose from many different types of plots based on your preferences. We have everything from scenic plots to plots overlooking Lake Vänern.
From SEK 285
Faq
During your stay at the campsite, the attached regulations apply.
Failure to comply with the regulations governing the site, or any other breach of the contract, may result in the termination of the contract with immediate effect. If the contract is terminated, the amount due is calculated on the basis of the current daily rate applied during the time you have had access to the site and a deduction for estimated damage. Any difference will be refunded.
Are you open for business?
You can buy for 24 hours if there are more than 7 days left until arrival.
Is cleaning included in the price?
The cottage/campsite must be cleaned before departure. The price does not include cleaning, but you can buy our cleaning service, it costs 590:- for Linden, Eken, Aspen, Granen & Skogsgläntan 1, 790:- for Tallen and Villavagn and Skogsgläntan 2 and 990:- for Strandstugorna (excluding garbage and dishes).
What happens if I want to change or cancel?
There are slightly different rules depending on how you have booked your accommodation. You can read more about our change and cancellation policy here.
When does my booking become binding?
The booking becomes binding when you receive a confirmation of your booking from us. It can be done in different ways, in writing, by email or through an online booking system.
"
This is the best campsite that we have been to, clean and nice super nice staff, very lush and nice, the campsite is wrapped in a very nice and very old pine forest.
From Google.com
Björn Pettersson
"
Nice campsite. Perfect to come to after the high season.
From Google.com
Håkan Lundh
"
Really good arrangement with cabins etc this time of year in March. Quiet during the day and evenings/nights. A bit remote so no traffic noise or such The relaxation was a big plus! Highly recommend
"
The environment, fresh and well-organized, wonderful treatment of the staff!!!