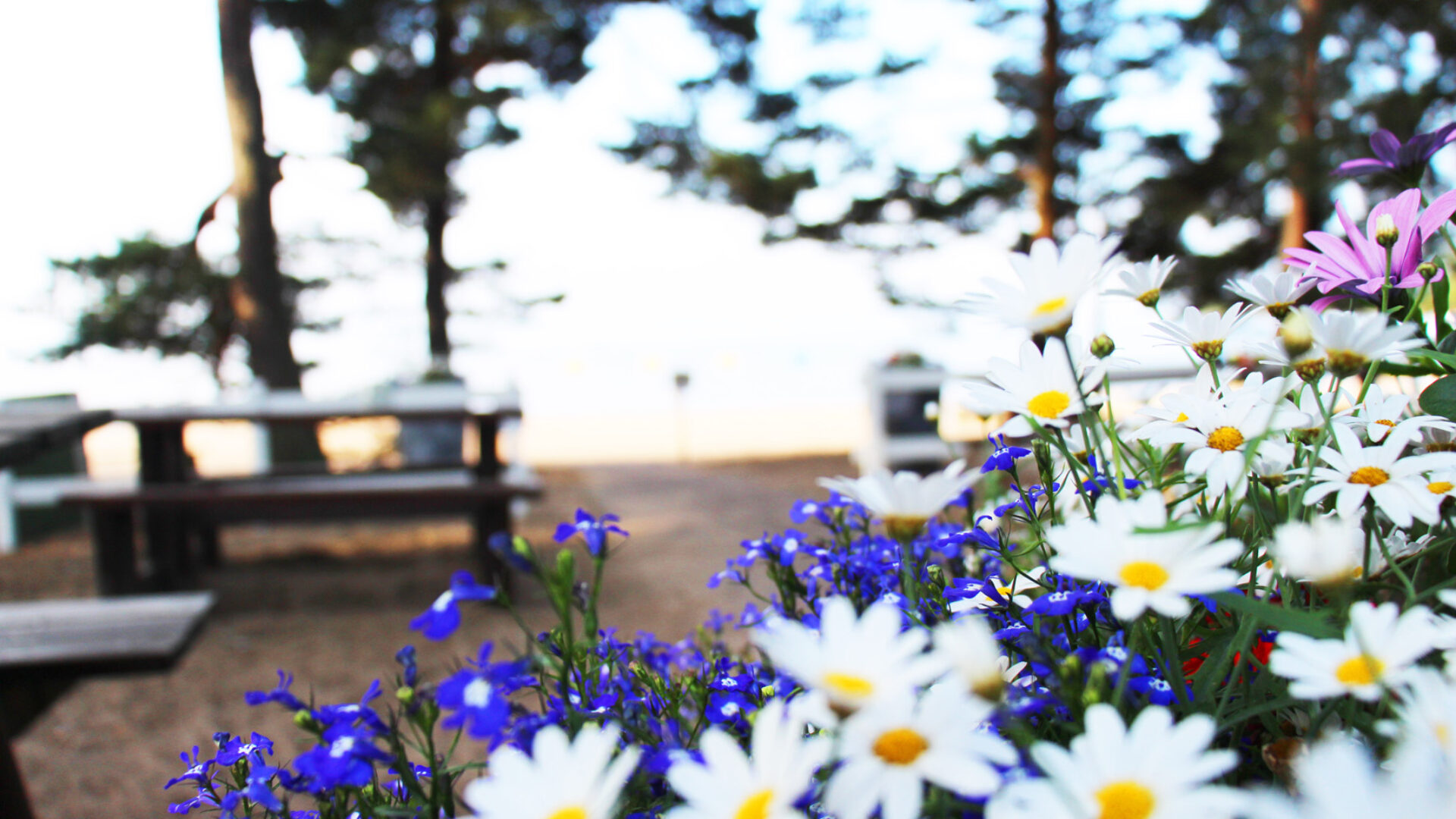 Preparation is key when travelling. Make sure you have everything you need to have a great vacation. Here you will find useful information for your trip to Bomstadbaden. Perfect, so you can relax and pack quickly for your trip.
Good to know before you visit us at Bomstadbaden?
We have our knowledgeable staff at the reception where you can come with your questions, or contact them to get an answer to something you might be working on. We have also gathered good to have information on this page, everything for your check-in and check-out, travel to and from Karlstad and a page about our Loyalty Program.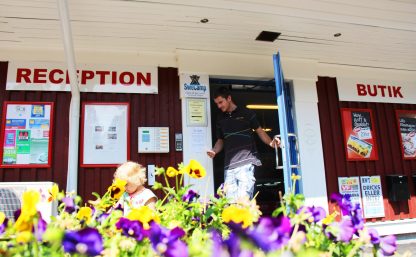 RECEPTION OPENING HOURS
Welcome to the Swecamp Bomstadbaden reception and shop!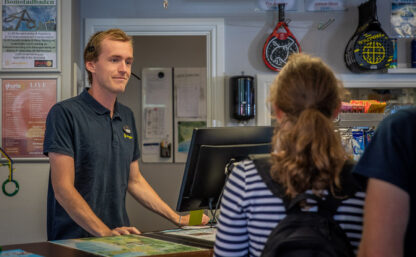 CHECK IN & OUT
Check-in for camping and tenting sites can take place as soon as the campsite in question is available and ready for use. A valid Camping Key Europe / Camping ID is required for check-in.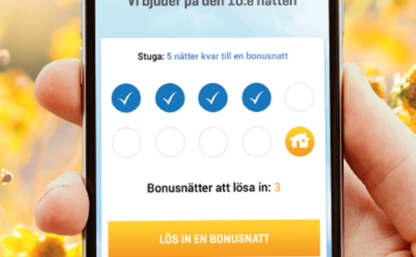 LOYALTY PROGRAM
The "Experience Swecamp" app offers financial benefits for those who have signed up to the app.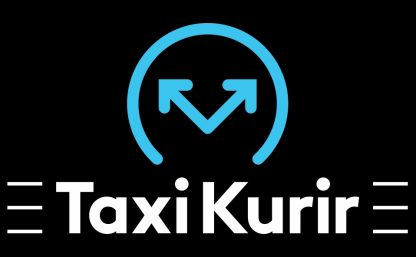 TAXI
If you take a taxi to/from Bomstadbaden to Karlstad center, you can easily book with Taxi Kurir where we have a good contract price.
We have cooperation with: Taxi Kurir 054- 150 200
1 – 4 people: 290 kr
5 – 8 people: 395 kr
Specify "Avtalstaxi" when booking.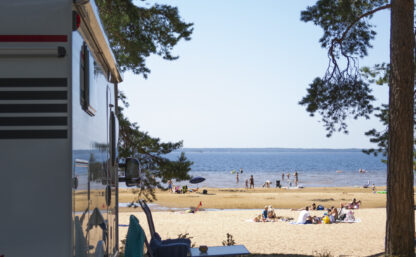 SUMMER BUS
The summer bus runs during the summer vacation and has departures from early morning to late evening, a very convenient way to get to and from the city for a day trip.

Bus timetable 2023 – coming soon
The bus stop is just outside the barriers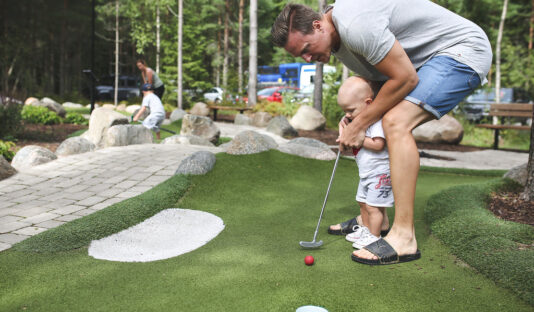 ADVENTURE GOLF & MINI-GOLF
Challenge your family or friends to a round of adventure golf or our classic bingo golf. You play on both courses for the prize, of course. Who wins the mini-golf tournament?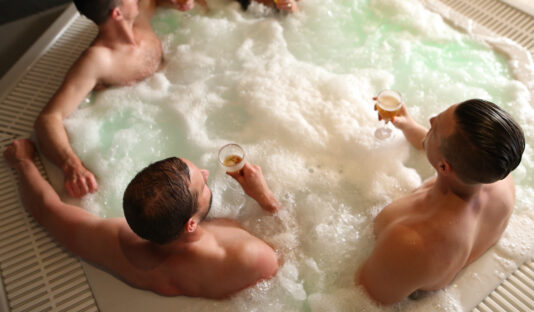 Popular
RELAX
When the winter chill penetrates the walls and ceilings, there's nothing better than soaking in a jacuzzi. Our relaxation center in Karlstad is open all seasons.
Faq
Are you open for business?
You can buy for 24 hours if there are more than 7 days left until arrival.
Is cleaning included in the price?
The cottage/campsite must be cleaned before departure. The price does not include cleaning, but you can buy our cleaning service, it costs 590:- for Linden, Eken, Aspen, Granen & Skogsgläntan 1, 790:- for Tallen and Villavagn and Skogsgläntan 2 and 990:- for Strandstugorna (excluding garbage and dishes).
When does my booking become binding?
The booking becomes binding when you receive a confirmation of your booking from us. It can be done in different ways, in writing, by email or through an online booking system.
"
This is the best campsite that we have been to, clean and nice super nice staff, very lush and nice, the campsite is wrapped in a very nice and very old pine forest.
From Google.com
Björn Pettersson
"
Nice campsite. Perfect to come to after the high season.
From Google.com
Håkan Lundh
"
Really good arrangement with cabins etc this time of year in March. Quiet during the day and evenings/nights. A bit remote so no traffic noise or such The relaxation was a big plus! Highly recommend
"
The environment, fresh and well-organized, wonderful treatment of the staff!!!