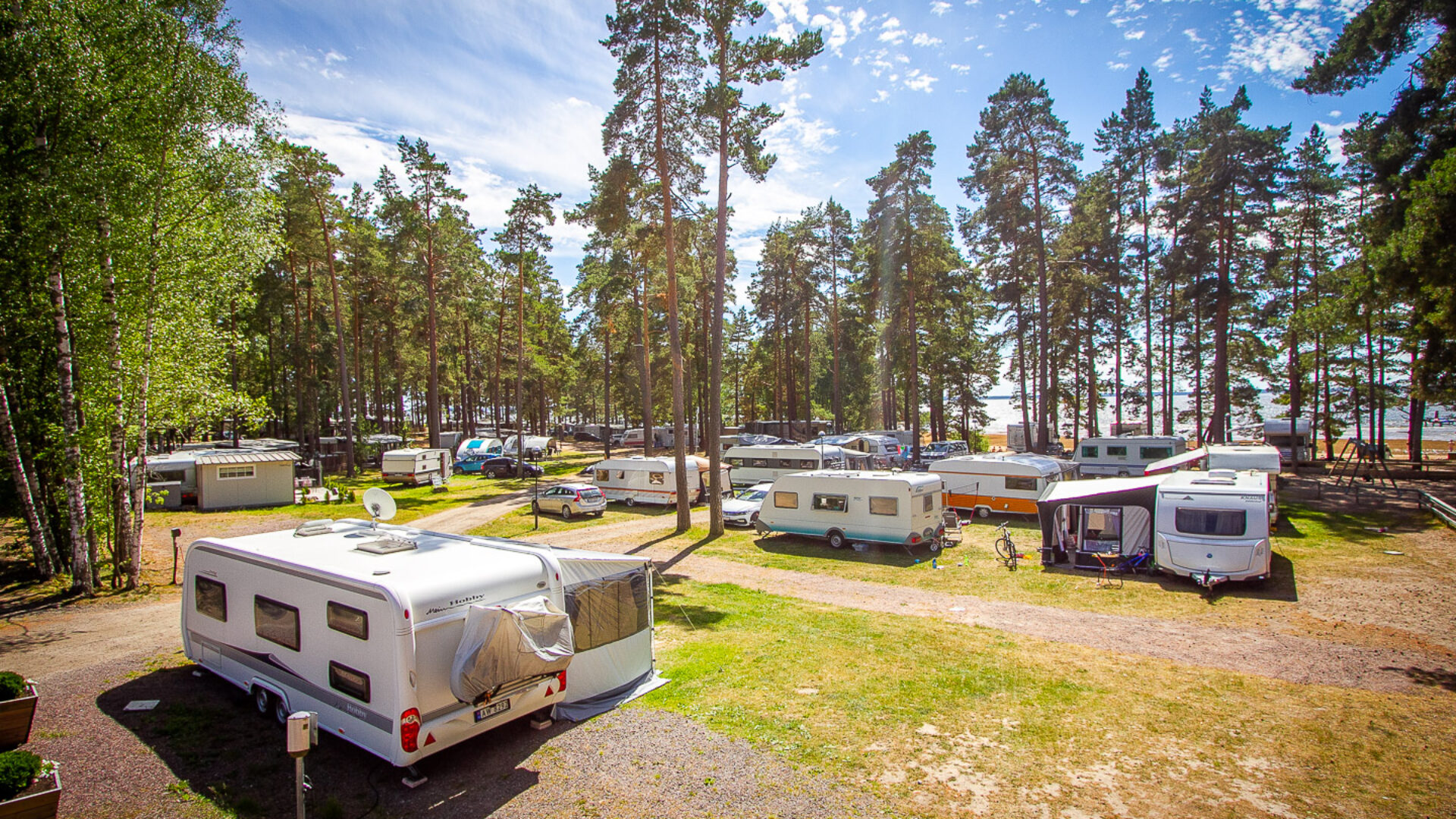 Privacy policy and cookie policy
What is a privacy policy?
This policy describes how we at Bomstadbaden Camping AB (org.nr 556669-4237) store, use and protect your personal data, as well as what rights you have regarding that processing.

What is your approach to privacy and confidentiality?
At Bomstadbaden, we place high value on you as a guest feeling safe and secure with us, which also includes the handling and storage of your personal data. We work continuously to improve ourselves and keep up to date with current legislation. Handling your personal data carefully and responsibly is a priority for us and we take it very seriously.
What personal data do you collect about me?
We collect information that helps us provide our services to you, which includes:
E-mail, Name, Address details, Telephone number, Company registration number, Social security number
How is this information used?
We collect this data for several reasons. Partly to make your booking and stay with us possible and as smooth as possible, but also to be able to send you information, offers and newsletters. In line with the new GDPR legislation that entered into force on May 25, 2018, we will continue to collect as little personal data as possible about you.
How long is the information stored?
Information stored for the purpose of sending offers or newsletters will be stored by us until you withdraw your consent. Data registered when booking is stored for as long as you choose to be a guest with us. If you no longer wish to be our guest and want your information to be deleted, you can contact us at any time.
Do you share my personal data with other parties?
Bomstadbaden is a member of the Swecamp chain that sends out a guest survey after your stay via AQanalysis.
Your personal data is processed by them, but only for the purpose of the guest survey. No other parties will have access to your personal data.
Where is the information stored?
Your information is stored locally with us at Bomstadbaden.
What are my rights regarding my personal data with you?
Right of access: You have the right to access the data recorded once a year, free of charge, upon written request.
Right to rectification: If you believe that your information is inaccurate in any way and needs to be corrected, you have the right to request it.
Complaints: You can make a complaint directly to us or to the Data Protection Authority, which monitors the application of the new legislation, if you believe that we are processing your personal data in breach of the GDPR.
If you wish to exercise any of these rights, you can contact us by email(info@bomstadbaden.se) or phone (054-535068) and we will help you.
Any updates to this policy will be published on this page.
Data controller
For questions about the policy, please contact:
Bomstadbaden Camping AB (556669 – 4237)
Bomstadsvägen 640
653 46 Karlstad
Phone: 054-535068
Mail: info@bomstadbaden.se
Under the Electronic Communications Act, everyone who visits a website must be informed about the use of cookies and other storage technologies. The provision aims to protect the privacy of the user/visitor.
A cookie is an information-bearing text file stored on your device (mobile, computer or tablet). Cookies are used on many websites to give the user access to various functions. There are two types of cookies. One is temporarily stored on your computer while you are browsing a site. It disappears when you close your browser. The second type saves a file for a longer period of time on your computer. It is used, for example, in functions that tell you what is new since you last visited the website in question.
On bomstadbaden.se we use the following types of cookies or equivalent:
Session cookies are used to keep statistics on website traffic. While you are visiting the website, the cookie is sent between your computer and the server. Session cookies disappear from your device when you close your browser.
Third party cookies are used by us to target advertising to relevant audiences. This is done through retargeting campaigns. We do not use cookies to save any information that can be linked to an individual.
Cookies for web statistics
To understand and analyze how visitors use our website, we use the tool Google Analytics. Below we list the cookies set by bomstadbaden.se for Google Analytics:
_ga – collects information about the visitor, which pages are visited for how long, how the visitor found the site, and whether the visitor has been here before. The cookie is stored for two years.
_gid – collects information from the visitor about the visitor and is used to distinguish between different users. The cookie is saved for 24 hours.
_gat – used to limit the number of requests sent during a limited time. The cookie is saved for 10 minutes.
The information generated by Google Analytics cookies is stored on Google servers, your IP address is anonymized. Google's features for storing data and setting cookies for remarketing, and Google's Advertising Reporting Features are enabled. We use these cookies to better understand how the website is used so that we can improve it and for marketing and targeting purposes. Google may transfer all this information to a third party if required by law or in cases where a third party processes the information on Google's behalf.
We use hotjar to improve our website to make it easier to use and understand. Depending on what we are currently investigating, the following cookies may be set:
_hjIncludedInSample – This is set to indicate that your session has been saved in aggregated data that tells us how our visitors use our website.
_hjMinimizedPolls – This indicates that you did not want to answer a survey we are conducting and the cookie ensures that it does not pop up and bother you again.
_hjDonePolls – This shows that you have already answered a survey and the cookie ensures that you do not get the same question several times.
Don't want your visits to show up in the statistics?
If you do not want your visits to appear in the statistics for bomstadbaden.se, you can install an extension in your browser. The extension is available for Internet Explorer, Google Chrome, Mozilla Firefox, Apple Safari and Opera browsers. You can download the extension from Google (the information is in English).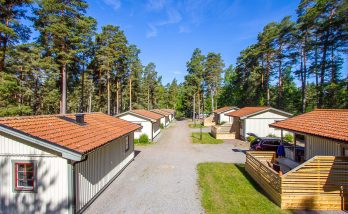 COTTAGES
We offer a range of different types of cottages. They range from small red-washed cottages to larger 54-square-meter cottages with private balconies. You live as comfortably as in your own summer house.
From SEK 595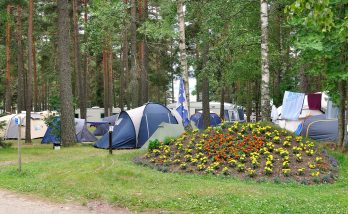 TENT
We have both bookable camping pitches for tents but also a specific tent area where you can come as a drop-in guest.
From SEK 195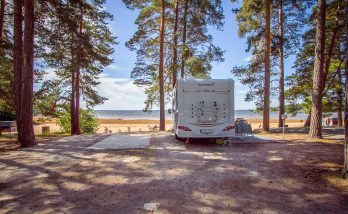 MOBILE HOME
Why not choose one of our popular campervan sites with fantastic views of Lake Vänern. Or if you prefer more privacy and peace and quiet, we have areas for that too.
From SEK 285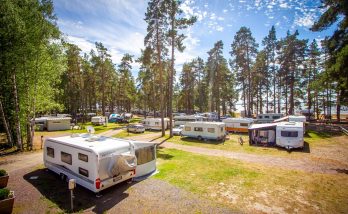 CARAVAN
Choose from many different types of plots based on your preferences. We have everything from scenic plots to plots overlooking Lake Vänern.
From SEK 285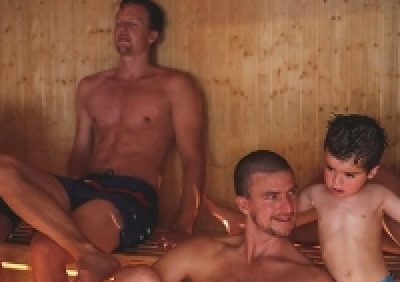 HEADLINE
Lorem ipsum dolor sit amet, consetetur sadipscing elitr, sed diam nonumy eirmod tempor…
HEADLINE
Lorem ipsum dolor sit amet, consetetur sadipscing elitr, sed diam nonumy eirmod tempor…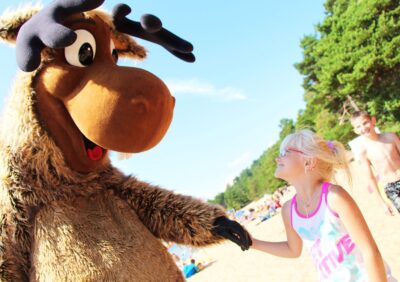 HEADLINE
Lorem ipsum dolor sit amet, consetetur sadipscing elitr, sed diam nonumy eirmod tempor…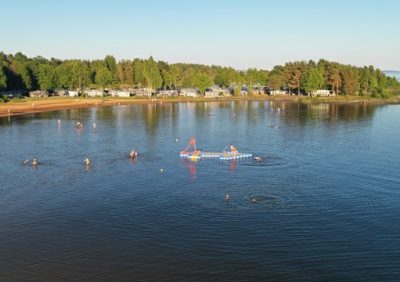 HEADLINE
Lorem ipsum dolor sit amet, consetetur sadipscing elitr, sed diam nonumy eirmod tempor…