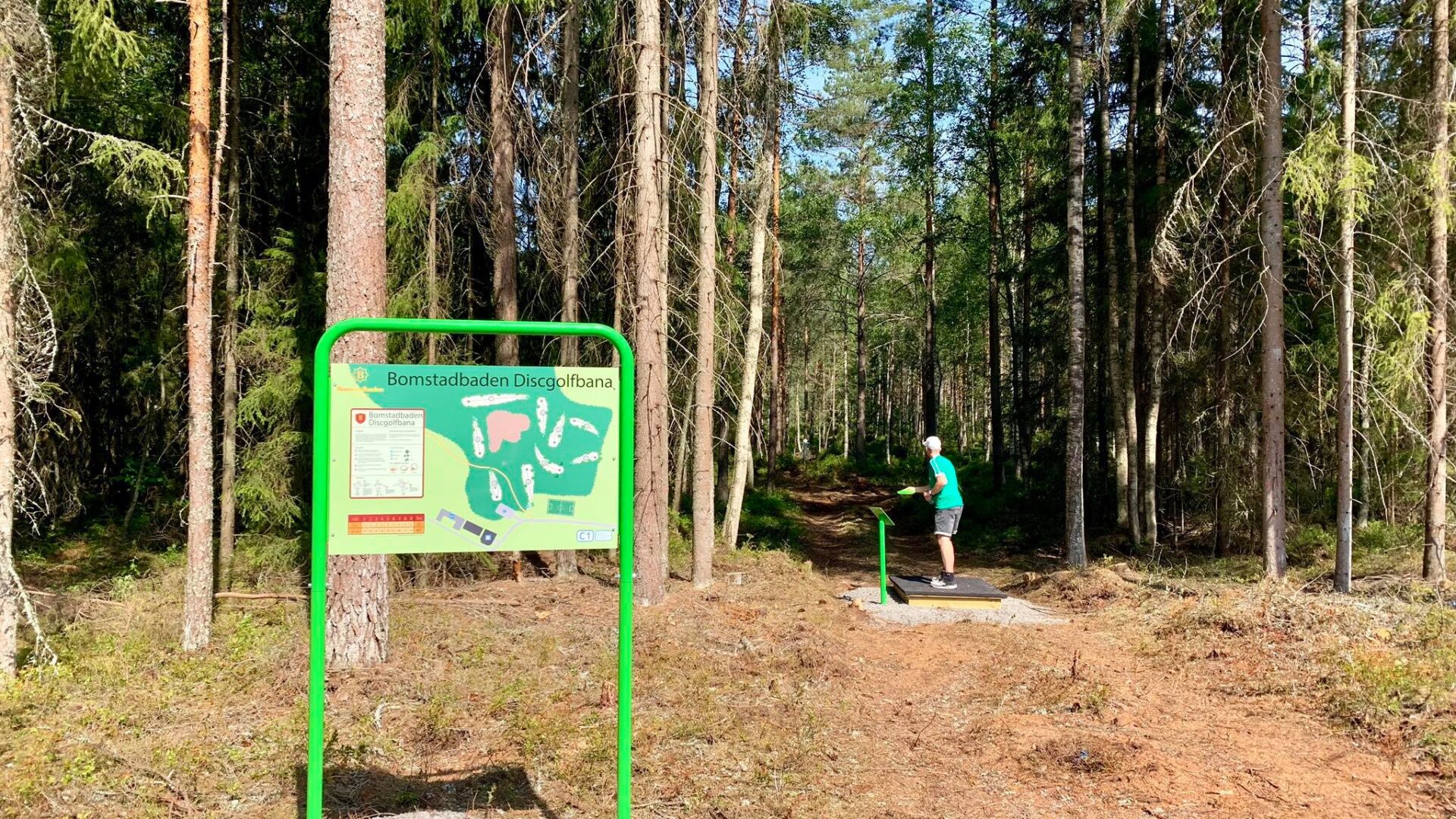 The resort offers a wide range of activities for young and old. Everything from beach volleyball, frisbee golf, fishing trips and a quiet moment in the relaxation area.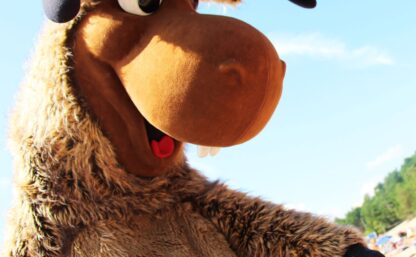 LEADER-LED CHILDREN'S ACTIVITIES
Meet Swen the moose, do arts and crafts, have a 5-way fight or just join us and have a lot of fun on your vacation.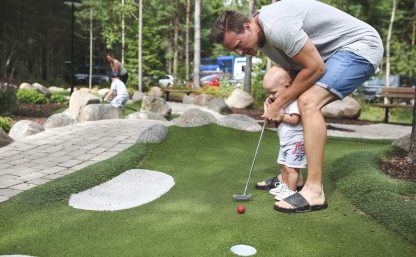 ADVENTURE GOLF & MINI-GOLF
Challenge your family or friends to a round of adventure golf or our classic bingo golf. You play on both courses for the prize, of course. Who wins the mini-golf tournament?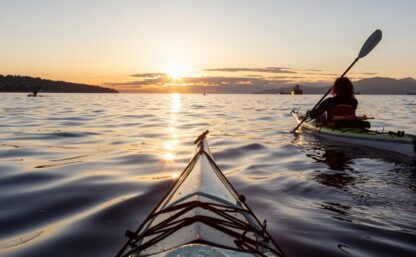 ACTIVITY CENTER
Water activities for hire. Get out on our beautiful waters.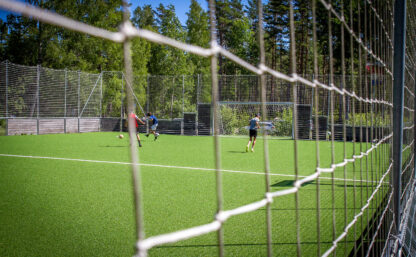 MULTIARENA
Our multi-arena is perfect for most ball sports and is free of charge for our residents.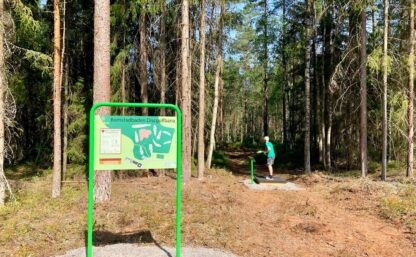 FRISBEEGOLF
We have a nice frisbee golf course in the forest that is suitable for the whole family.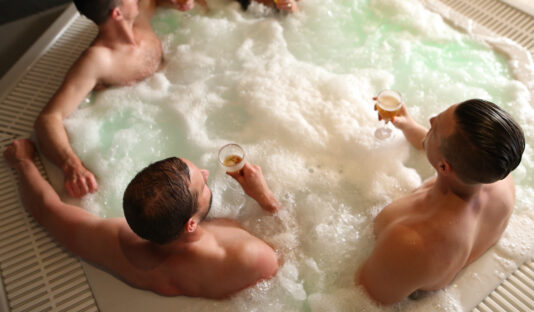 Popular
RELAX
When the winter chill penetrates the walls and ceilings, there's nothing better than soaking in a jacuzzi. Our relaxation center in Karlstad is open all seasons.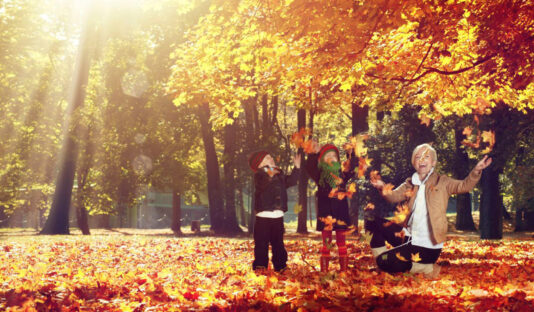 LOVELY FALL
Our site is surrounded by a beautiful pine forest, which is ideal for cozy walks in the autumn sun. You can also easily go on…
JULMYS PÅ BOMSTADBADEN
Lördagen den 2a December är ni varmt välkomna ut till oss på Bomstadbaden Camping för massa härliga julaktiviteter 🎄🎅🏽 Loppis, godisregn, lotteri, tomtebrevsverkstad, tipspromenad, träffa tomten, fika, dans kring granen, korvgrillning mm… Ja vad mer kan man önska sig en dag i December 🎅🏽
Faq
Are you open for business?
You can buy for 24 hours if there are more than 7 days left until arrival.
Is cleaning included in the price?
The cottage/campsite must be cleaned before departure. The price does not include cleaning, but you can buy our cleaning service, it costs 590:- for Linden, Eken, Aspen, Granen & Skogsgläntan 1, 790:- for Tallen and Villavagn and Skogsgläntan 2 and 990:- for Strandstugorna (excluding garbage and dishes).
When does my booking become binding?
The booking becomes binding when you receive a confirmation of your booking from us. It can be done in different ways, in writing, by email or through an online booking system.
"
This is the best campsite that we have been to, clean and nice super nice staff, very lush and nice, the campsite is wrapped in a very nice and very old pine forest.
From Google.com
Björn Pettersson
"
Nice campsite. Perfect to come to after the high season.
From Google.com
Håkan Lundh
"
Really good arrangement with cabins etc this time of year in March. Quiet during the day and evenings/nights. A bit remote so no traffic noise or such The relaxation was a big plus! Highly recommend
"
The environment, fresh and well-organized, wonderful treatment of the staff!!!