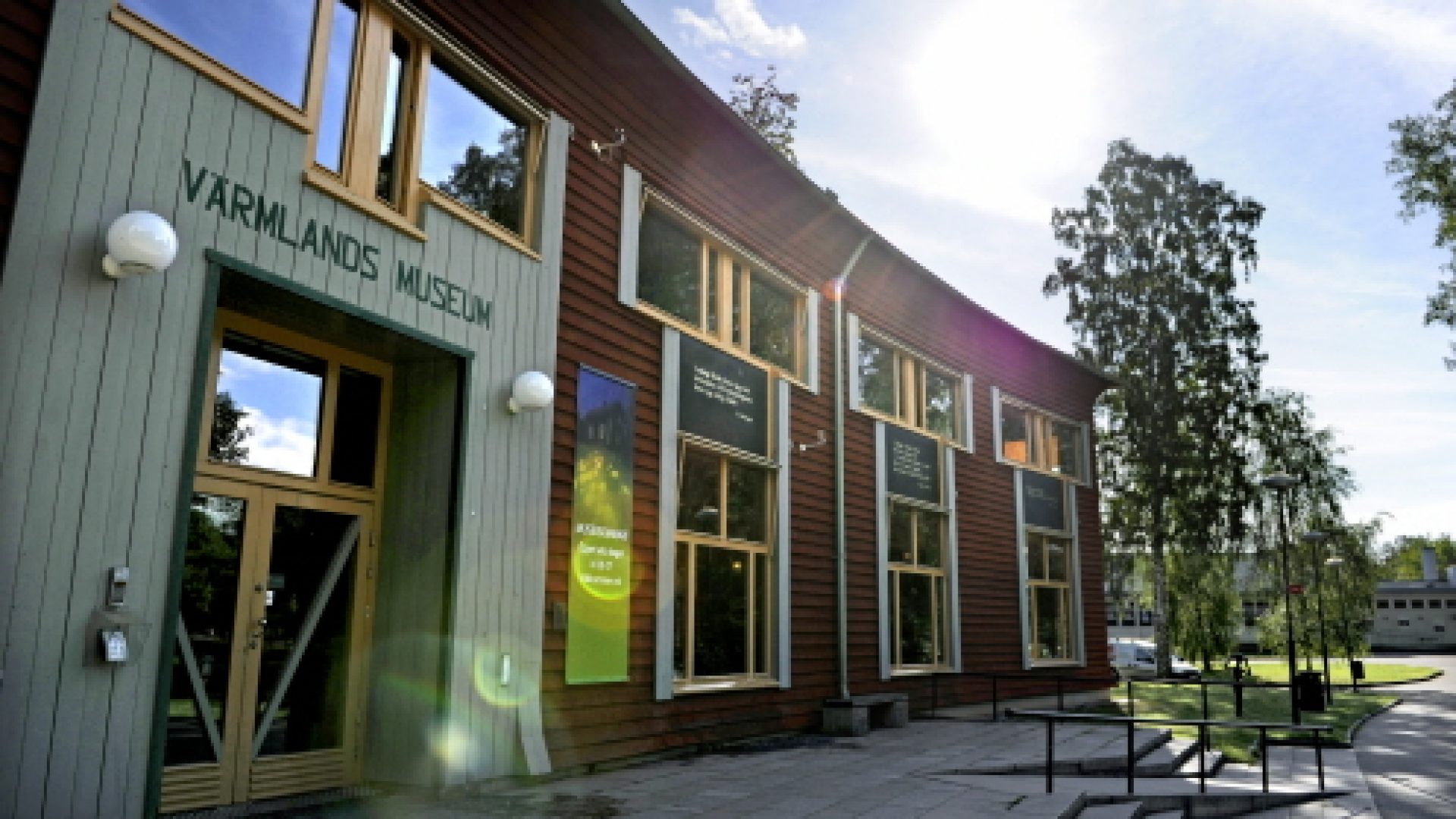 Pay a visit to one of Karlstad's lovely museums.
Museum in Karlstad – not to be missed
There are a number of different museums here in Värmland. Some of them have special activities for children – so bring the whole family. Make your personal tour between a variety of cultural attractions here in Värmland. Art galleries are constantly updating their exhibitions with new artists and artworks. Which means a return visit is never boring!
At Sandgrundsudden in central Karlstad is the Värmland Museum. About ten permanent exhibitions are on display all year round. They guide you through 10,000 years of our regional history. Everything from the age of hunting to the moon landing in the 1960s.

In the art section, you can see the best artists in Värmland. The shop in the museum is well-stocked and offers a range of nice things to take home.
At Sandgrund, you can enjoy works of art from Sweden's foremost watercolor painter, Lars Lerin. The gallery is centrally located in Karlstad. From time to time, the artist invites special guests to exhibit their own artwork.
Inaugurated in 2012, it is housed in a building designed by architect Uno Asplund.
Swedish Infantry Brigade Museum
The Brigade Museum in Karlstad opened in 2013. It is an experiential museum for all ages.
A range of activities are linked to the museum such as school programs with guided tours, kickoff challenges, playgrounds, shooting simulators and much more.
The exhibitions let you feel and touch most of what is available.
Book accommodation and visit museums in Karlstad
Combine your stay at Bomstabaden with a visit to one or more museums here in Karlstad. Värmland is a landscape full of culture. And our museums bring out the best in the county.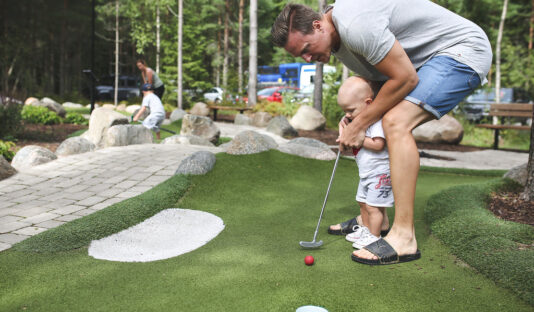 ADVENTURE GOLF & MINI-GOLF
Challenge your family or friends to a round of adventure golf or our classic bingo golf. You play on both courses for the prize, of course. Who wins the mini-golf tournament?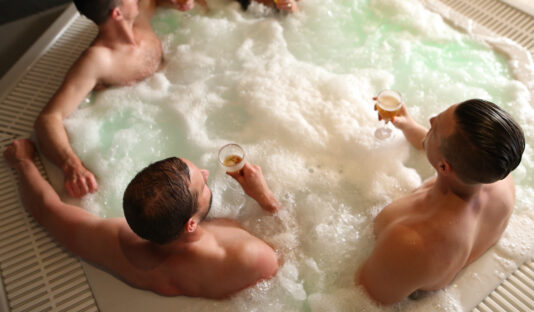 Popular
RELAX
When the winter chill penetrates the walls and ceilings, there's nothing better than soaking in a jacuzzi. Our relaxation center in Karlstad is open all seasons.
Faq
Are you open for business?
You can buy for 24 hours if there are more than 7 days left until arrival.
Is cleaning included in the price?
The cottage/campsite must be cleaned before departure. The price does not include cleaning, but you can buy our cleaning service, it costs 590:- for Linden, Eken, Aspen, Granen & Skogsgläntan 1, 790:- for Tallen and Villavagn and Skogsgläntan 2 and 990:- for Strandstugorna (excluding garbage and dishes).
When does my booking become binding?
The booking becomes binding when you receive a confirmation of your booking from us. It can be done in different ways, in writing, by email or through an online booking system.
"
This is the best campsite that we have been to, clean and nice super nice staff, very lush and nice, the campsite is wrapped in a very nice and very old pine forest.
From Google.com
Björn Pettersson
"
Nice campsite. Perfect to come to after the high season.
From Google.com
Håkan Lundh
"
Really good arrangement with cabins etc this time of year in March. Quiet during the day and evenings/nights. A bit remote so no traffic noise or such The relaxation was a big plus! Highly recommend
"
The environment, fresh and well-organized, wonderful treatment of the staff!!!