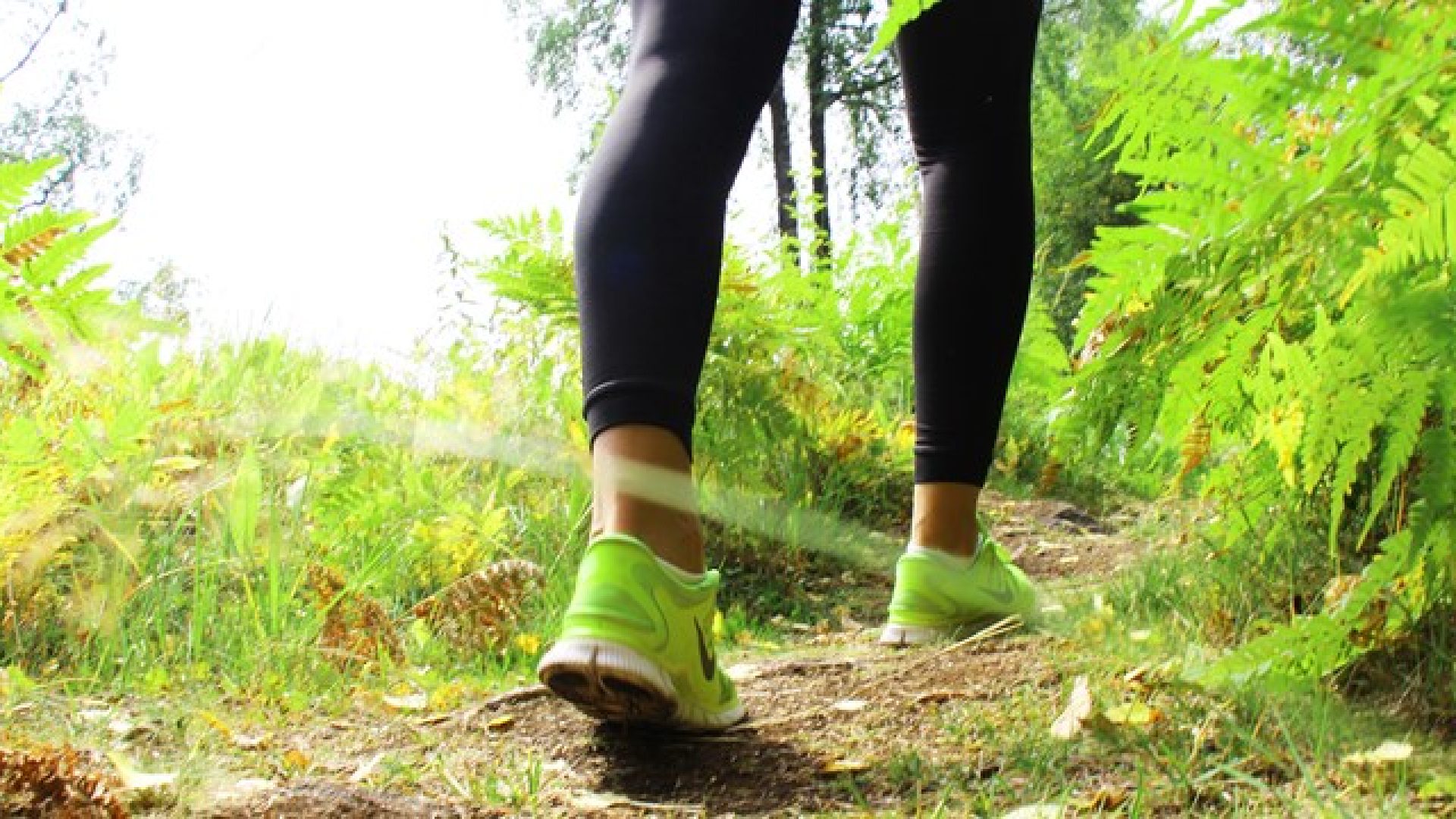 There are excellent jogging tracks 1.6 km from the campsite.
Jogging tracks around Bomstadbaden
Among the numerous jogging tracks is a specific one for fitness training. Several tracks are lit up, namely the ones which are around 800 m, 3.5 km and 5 km in length. The lights are turned off at 10 pm. There's also a track for mountain biking, which is around 9 km long.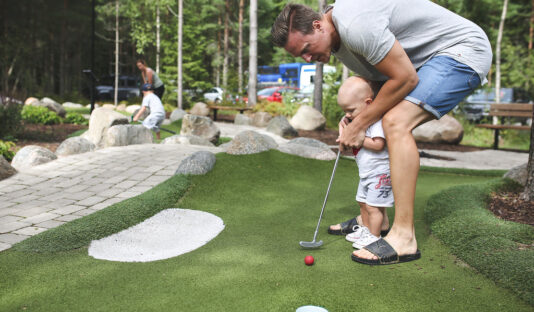 ADVENTURE GOLF & MINI-GOLF
Challenge your family or friends to a round of adventure golf or our classic bingo golf. You play on both courses for the prize, of course. Who wins the mini-golf tournament?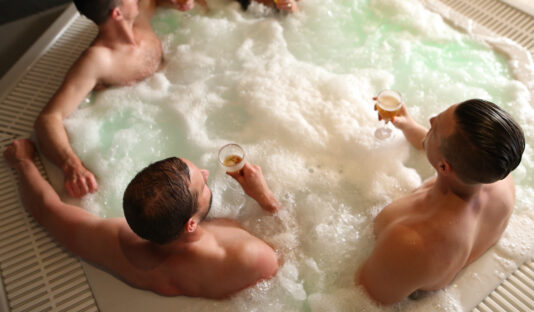 Popular
RELAX
When the winter chill penetrates the walls and ceilings, there's nothing better than soaking in a jacuzzi. Our relaxation center in Karlstad is open all seasons.
Faq
Are you open for business?
You can buy for 24 hours if there are more than 7 days left until arrival.
Is cleaning included in the price?
The cottage/campsite must be cleaned before departure. The price does not include cleaning, but you can buy our cleaning service, it costs 590:- for Linden, Eken, Aspen, Granen & Skogsgläntan 1, 790:- for Tallen and Villavagn and Skogsgläntan 2 and 990:- for Strandstugorna (excluding garbage and dishes).
When does my booking become binding?
The booking becomes binding when you receive a confirmation of your booking from us. It can be done in different ways, in writing, by email or through an online booking system.
"
This is the best campsite that we have been to, clean and nice super nice staff, very lush and nice, the campsite is wrapped in a very nice and very old pine forest.
From Google.com
Björn Pettersson
"
Nice campsite. Perfect to come to after the high season.
From Google.com
Håkan Lundh
"
Really good arrangement with cabins etc this time of year in March. Quiet during the day and evenings/nights. A bit remote so no traffic noise or such The relaxation was a big plus! Highly recommend
"
The environment, fresh and well-organized, wonderful treatment of the staff!!!