EXPERIENCES FOR THE WHOLE FAMILY
There are experiences for the whole family on the Värmland Riviera. There are lots of children's activities, adventure golf for the whole family, Swen the lovely moose and much more. With us at Bomstadbaden you will find something to do all the time.
With our wide range of activities, ranging from Swen the moose and all the fun activities with him, such as a 5-ball fight or why not a fun Disco? If you feel that you don't want to hang out with Swen, there are of course other things for you too.
Take the opportunity to play padel, adventure golf and beach volleyball on the Värmland Riviera. There is something for everyone, including you, the elderly. We at Bomstadbaden think about all our visitors, from animals to humans. Come to us, and enjoy a great vacation!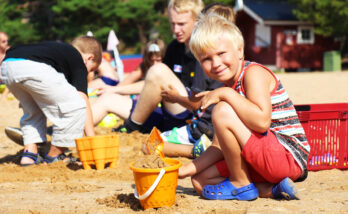 SUPERVISED CHILDREN'S ACTIVITIES
Do you feel like lying on the beach and sunbathing? Or maybe you want to play a game of padel? We have supervised children's activities at the campsite, so you can leave the responsibility to someone else for a while. Perfect for a little more vacation on the Riviera, or so you can focus on beating your friends at a padel match.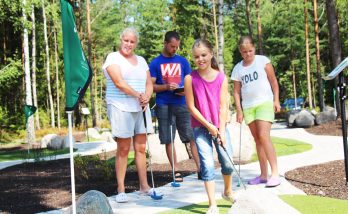 CHALLENGE THE FAMILY IN ADVENTURE GOLF
We have several great activities for the whole family. With our large beautiful beach, also known as the Riviera, you can sunbathe, but you can also bring the whole family and play some adventure golf when you feel the sun has done its job!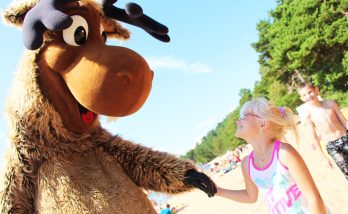 MEET SWEN
The little extra for our smallest guests is our lovely Swen. Swen is at the campsite so everyone can meet him. Swen the moose is funny, and kind, but he is still a moose. Take the opportunity to meet him this summer!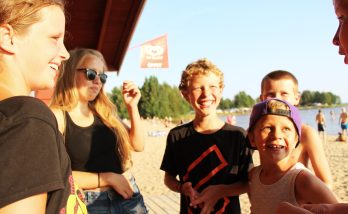 ICE CREAM BREAK ON THE BEACH
When you've met Swen, played adventure golf and had your padel match, what could be better than a lovely ice cream break on the beach? Our ice cream kiosk has an ice cream for everyone, and tops off any awesome day perfectly.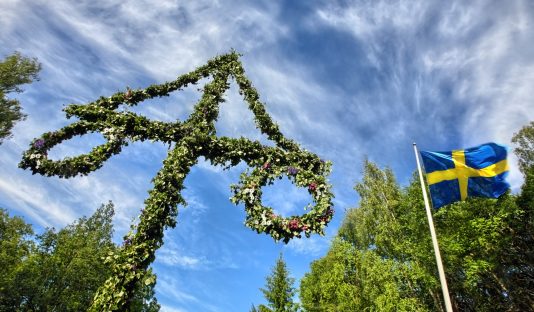 MIDSUMMER IN VÄRMLAND
A bouncy castle, minitivoli, candy stalls and midsummer is a tradition at Bomstadbaden. We hope it will be just as good in 2023!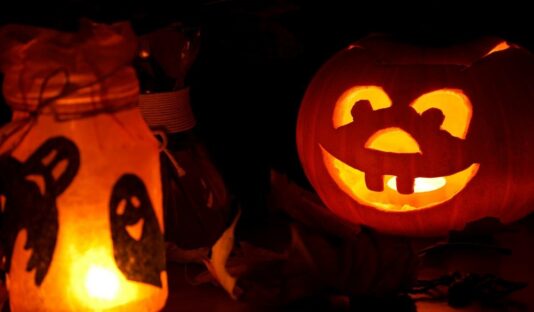 THE BARBECUE PACKAGE
Take the hassle out of bringing your barbecue on holiday! Choose the Grill Package and get a borrowed grill, charcoal/briquettes and lighter fluid delivered to your campsite.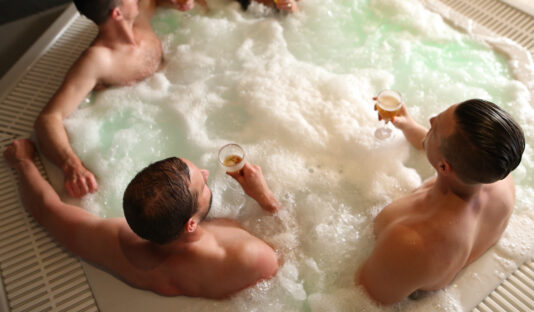 Popular
RELAX
When the winter chill penetrates the walls and ceilings, there's nothing better than soaking in a jacuzzi. Our relaxation center in Karlstad is open all seasons.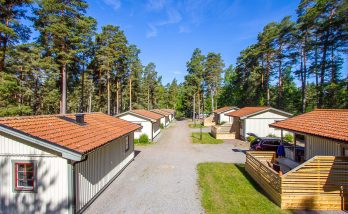 COTTAGES
We offer a range of different types of cottages. They range from small red-washed cottages to larger 54-square-meter cottages with private balconies. You live as comfortably as in your own summer house.
From SEK 495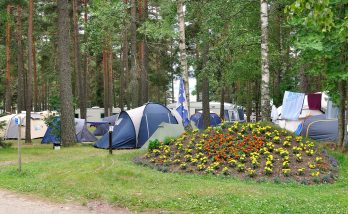 TENT
We have both bookable camping pitches for tents but also a specific tent area where you can come as a drop-in guest.
From SEK 195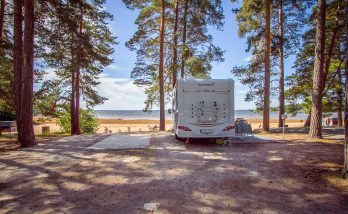 MOBILE HOME
Why not choose one of our popular campervan sites with fantastic views of Lake Vänern. Or if you prefer more privacy and peace and quiet, we have areas for that too.
From SEK 285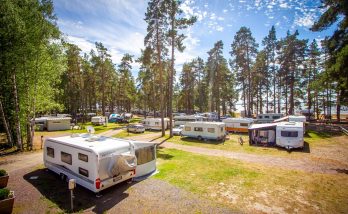 CARAVAN
Choose from many different types of plots based on your preferences. We have everything from scenic plots to plots overlooking Lake Vänern.
From SEK 285
Faq
During your stay at the campsite, the attached regulations apply.
Failure to comply with the regulations governing the site, or any other breach of the contract, may result in the termination of the contract with immediate effect. If the contract is terminated, the amount due is calculated on the basis of the current daily rate applied during the time you have had access to the site and a deduction for estimated damage. Any difference will be refunded.
Are you open for business?
You can buy for 24 hours if there are more than 7 days left until arrival.
Is cleaning included in the price?
The cottage/campsite must be cleaned before departure. The price does not include cleaning, but you can buy our cleaning service, it costs 590:- for Linden, Eken, Aspen, Granen & Skogsgläntan 1, 790:- for Tallen and Villavagn and Skogsgläntan 2 and 990:- for Strandstugorna (excluding garbage and dishes).
What happens if I want to change or cancel?
There are slightly different rules depending on how you have booked your accommodation. You can read more about our change and cancellation policy here.
When does my booking become binding?
The booking becomes binding when you receive a confirmation of your booking from us. It can be done in different ways, in writing, by email or through an online booking system.
"
This is the best campsite that we have been to, clean and nice super nice staff, very lush and nice, the campsite is wrapped in a very nice and very old pine forest.
From Google.com
Björn Pettersson
"
Nice campsite. Perfect to come to after the high season.
From Google.com
Håkan Lundh
"
Really good arrangement with cabins etc this time of year in March. Quiet during the day and evenings/nights. A bit remote so no traffic noise or such The relaxation was a big plus! Highly recommend
"
The environment, fresh and well-organized, wonderful treatment of the staff!!!